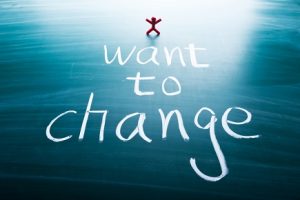 When you go through a divorce, it is normal to experience a flood of emotions. You may feel a range of emotions including sadness, anger, frustration, denial, and even grief. You should know that this is a perfectly normal part of the divorce process. In fact, for many, you go through a grieving process somewhat similar to the loss of a loved one. Finding a way to manage these emotions during divorce can be a critical step in healing and moving forward. AMS Mediation works with Minnesota couples on strategies for managing the emotions that you are feeling so that you can navigate the process with less stress and pain.
Navigate Divorce with Less Stress
Managing your emotions during divorce is not an easy task. For many couples, the emotions have been building for months if not years. When you are faced with the end of your marriage and decisions about how to divide your joint property, how to share custody of your kids, and whether you need to consider child or spousal support, the emotions can feel even more intense. The professional mediators at AMS Mediation understand the dynamics during a divorce and will work hard to help you minimize the conflict and maximize cooperation. Here are some of the tips that we offer to help manage emotions, when you begin working with our office:
● Recognize that conflict is part of the divorce process. There is no getting around it but understanding and acknowledging that it is ok to have different feelings and opinions can help. Try to let go of the conflict from your marriage.
● Find support that works for you. No one should go through the divorce process alone. Determine what type of support that you need and seek it out. That maybe friends, loved ones, neighbors, a member of the clergy, a therapist or even a divorce coach.
● Do not be hard on yourself. Give yourself a break when you can and acknowledge the difficulty you are feeling. Take mental breaks from thinking about divorce and do something that you love, even if it does not sound appealing at the time.
● Think carefully about your communication. Insults, power struggles and angry communication can contribute to increased toxicity. Try to keep your communication during the divorce process more transactional than emotional.
● Focus on one goal at a time and rely on your mediator to help facilitate discussion that can lead to healthy resolution.
MN Divorce Mediator
Amber Serwat of AMS Mediation has extensive experience working with couples with intense emotional conflict. She can help you successfully navigate the divorce process and emerge into a healthier state. For more information about divorce mediation services offered by AMS Mediation, call us at 952-252-1492 to schedule a free consultation.