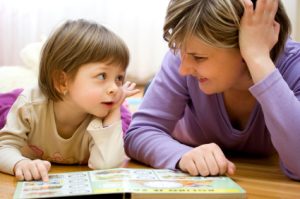 AMS Mediation offers a wide variety of mediation services for divorce in Burnsville, MN that can help with all aspects of settling the terms of your divorce. Divorce is complicated and different families need different types of support to navigate this process. Amber Serwat has been through a difficult divorce herself and has devoted her entire career to helping couples find fair, affordable and workable solutions to issues including division of property, child custody and spousal maintenance.
Mediation Services for a Divorce In South Metro:
Divorce mediation: Divorce mediation allows you to resolve the major issues of your divorce without a court battle. Your divorce mediator will facilitate several discussions between you and your ex where you make decisions together about your future, rather than leaving this in the hands of a judge. You can expect to resolve the terms of your divorce in 2-3 mediation sessions over the course of 6-8 weeks. Mediation is less expensive and takes less time than litigation.
Custody mediation: If you and your partner have decided to split up and are unmarried and share children, custody mediation allows you to decide how best to divide the time spent between the two of you without costly litigation. This process allows you to control costs, and gives you control over the outcome, while putting your kids first.
Post-decree mediation: Divorce may be the end of your marriage, but if you share children, it is just the beginning of a new phase of your relationship. When issues come up related to your custody agreement, AMS Mediation can help you resolve those issues without heading back to court.
Custody evaluations: If you and your spouse are not able to make a decision about how to share custody, the court might point you in the direction of a Custody Evaluator, who can advise the court about parenting time and custody. Amber Serwat can serve as a Custody Evaluator and can complete an investigation, a written report and even testify if necessary.
Parenting support services: Co-parenting can be especially difficult during and after a divorce. Amber Serwat also offers parenting support services. She can serve as your parenting consultant or a parenting time expeditor to help you reach an agreement.
Burnsville Divorce Mediator
If you live in Burnsville, MN and are facing divorce, consider reaching out to Amber Serwat at AMS Mediation for assistance and support. Amber can be reached at 952.252.1492 or by email at gayle@amsmediationplus.com.