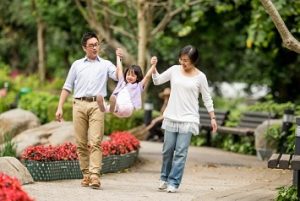 You may need many different types of support as you go through the divorce process. You may need the love and support of your family, friends and co-workers, and you may lean on your pastor, spiritual leader, or another personal mentor for advice and support. In terms of professional support, this can also be extremely effective and helpful, so that you can make informed decisions about your future. AMS Mediation offers divorce coaching services for those in Maple Grove MN who are looking for a professional resource to help you find balance, make decisions, increase your confidence and move through the process with less stress.
Professional Divorce Coaching in Minnesota
The support from a divorce coach is unique in that their role is specifically to help you with what you need. This varies from person to person as no two divorce settlements are the same. Some of the most common functions of a divorce coach include:
● Help you understand your options for a divorce settlement
● Help you set short term and long term goals and priorities
● Provide strategies for negotiation during mediation (or litigation)
● Help dealing with the emotional side of your divorce
● Support for determining boundaries for your ex as you separate/divorce
● Help developing a parenting plan that puts your kids first
● How to protect your children from conflict and manage the transition effectively.
Your divorce coach can tailor an approach to your needs and will work to be an advocate for you. You can work with a divorce coach along with other professional divorce support providers including attorneys, accountants, financial advisors, mediators, etc. Relying on these support providers can mean a more seamless process with less financial and emotional stress, that yields a result that works for you and your family.
Maple Grove Divorce Support Services
Our divorce coaching services can be provided in person or virtually depending on your preference. AMS Mediation has been helping families navigate divorce for many years. In fact, Amber Serwat brings her own personal experience with a difficult divorce along with her skills, experience and training. We understand that divorce can be overwhelming and financially and emotionally draining. We work hard to take the pressure off of you so that you can begin to look forward toward your future rather than re-living the pain of your past. For more information about our divorce coaching services in Maple Grove, give us a call at 952-252-1492.