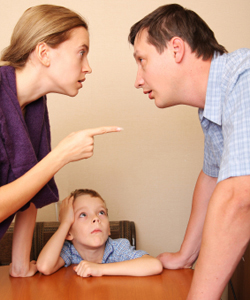 There is no denying the difficulty of divorce. While no one can take away the pain leading up to one of the biggest decisions of your life, the path that you and your soon to be ex-spouse choose to take to navigate your divorce can mean the difference between an amicable divorce and a divorce disaster. Mediation is a collaborative process that emphasizes finding solutions that benefit your entire family.
Many Benefits Of Mediation
Unlike going through the court system, family & divorce mediation offers a less expensive option to settle the most difficult aspects of a divorce including custody, child support, spousal support and debt and asset division. Mediation allows you more control over the process instead of giving that control to the court system and encourages unique solutions that are specifically designed to work for your family. Mediation also takes significantly less time energy than going through the court system. Often a divorce can be settled using the mediation process in a matter of days or weeks rather than months (or even years).
The trained mediators at AMS Mediation can help mitigate the conflict between you and your ex-spouse and areas where compromise is possible. This can help you minimize the emotional and financial strain of a divorce and help you and your ex-spouse start the next phase of your relationship on positive ground. AMS Mediation focuses on the needs of our clients, instead of a court process to determine what is focused on, we follow the goals and priorities set by you.
AMS Mediation: Superior Divorce and Parenting Services, MN
If you have children, your primary focus throughout the divorce process is ensuring their wellbeing and emotional health during and after the divorce. The tenor of a divorce can set the tone for the next phase of your family's life, and mediation gives you the best chance to create a positive environment for your kids and models for them healthy conflict resolution strategies.
AMS Mediation provides clients in the Minnesota area with family mediation, early neutral evaluation, parenting services including parenting time expeditor, parenting coaching, as well as divorce and parenting education classes. Amber Serwat has been through a divorce herself and uses her training and that experience to help others succeed despite the stress and difficulty of the divorce.
For more information about the wide variety of mediation services provided by AMS Mediation, call 1-952-252-1492 to schedule a free consultation.