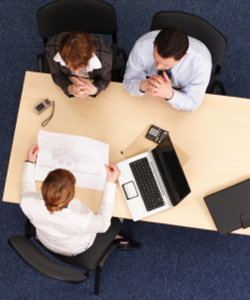 The divorce rate in Minnesota as well as the rest of the country remains high. This means that children all across the state are dealing with broken families and frequent Post-Divorce Parenting Mistakes. Parents are too often falling into poor habits that result in significant problems for the children. With the assistance of an Experienced Mediator or Parenting Consultant, Burnsville, MN parents can get help with developing strategies to overcome parenting mistakes that are far too common after divorce. AMS Mediation provides a Toolkit for Successful Separate Parenting after a divorce or break-up including Parenting Classes.
Post-Divorce Parenting Mistakes
The majority of parents want to provide a healthy environment for the best interest of the child. Unfortunately, it is far too common for recently divorced parents to make Post-Divorce Parenting Mistakes that create significant problems for their children.
Using the child as a pawn to get even with the ex-spouse
Turning birthday parties, family events, holidays and school activities into a pressure cooker
Developing an unhealthy dependency on your child for support and companionship
Being too emotionally needy around the child
Forcing a child into a situation where they have to choose sides in a disagreement
Overindulging the child with material gifts out of your own guilt
Strategies to Overcome Parenting Mistakes After Divorce
Developing strategies to Overcome Parenting Mistakes made after divorce is vitally important for your family. The following tips may help to put you on the right track with Separate Parenting Post-Divorce:
Have a discussion with your ex to formulate a plan in the best interest of the children
Enlist the help of an experienced parenting consultant
Negotiate an agreed upon role for extended family members
Make an agreement with your ex-spouse to never speak disrespectfully about the other party in the presence of the children
Get involved in parenting education classes
Communicate honestly with our former partner in matters involving your child's development
Agree upon consistent boundaries for the children while in the care of either parent
Topics Covered During Parenting Education Classes
How to talk to children about divorce
Rebuilding trust and dynamics of change
Anger management issues
Impact conflict has on a child
Child's needs and perspectives by age
What is a healthy parenting environment?
Communication skills
Common parenting mistakes
Strategies and best practices for parenting after divorce
Experienced Mediator and Parenting Consultant
AMS Mediation can provide assistance with correcting Parenting Mistakes Post-Divorce. We offer Burnsville, MN area families with resources including Mediation Services and Parenting Education Classes for developing Strategies to Avoid or Overcome Parenting Mistakes After Divorce.
Contact AMS Mediation for help with Avoiding or Overcoming Parenting Mistakes After Divorce by calling (952) 252-1492.