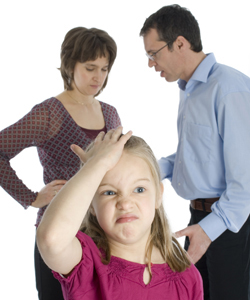 Life after a divorce isn't as easy as some make it seem. Especially when children are involved, arguments continue to progress for many ex-couples after the divorce is finalized. The last thing that you or your kids want to happen after a divorce is having to go back to court to resolve disagreements. Consider parenting mediation from AMS Mediation to help resolve parenting issues affordably. With a passion for serving the wonderful community with Bloomington mediation services, our staff will provide unbiased agreements that are designed to keep your children's best interests in mind at all times.
Common Issues That Need Parenting Mediation
Fair Parenting Plan – Developing a parenting plan that shows no bias is not an easy task. Our mediation specialists are eager to spend the proper amount of time to create a parenting plan that all parties involved can agree on.
Moving – When one parent moves to another city or state, a whole new dynamic is brought to the table. Parenting mediation can help provide a calm environment to address how this residential move affects your children.
Child Support – One of the most common issues post divorce revolves around child support. If one parent is not holding their own with the child support, our mediators will make sure that this is addressed.
Schedule – Counting on a parenting mediator to help determine fair holiday schedules as well as parenting schedules overall can help take some of the pressure off of the relationship.
Medical – Discussing health coverage, bills, and necessary treatments for children is something that mediation can help out with. This is never an easy conversation to have, but it is definitely one that means a lot for the future of your children.
Bloomington Parenting Mediation
Investing in parenting mediation service in Bloomington, MN does not mean that our staff will make the decisions for you. A parenting mediator facilitates healthy discussions and helps to keep the conversation neutral. Keep your discussions out of the courtroom by teaming up with AMS Mediation today. Our flexible schedule from 9am-5pm Monday thru Friday and evening appointments on Monday and Tuesday, there is no reason why you can't find time to meet with our team. Some of our mediators have gone through a divorce first hand, so we know the types of mediation resources that truly help recently divorced couples. Give our staff a call today at (952) 252-1492 to set up your free parenting mediation consultation.