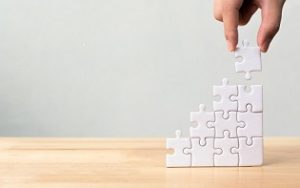 Divorce mediation is becoming more widely recognized as the preferred means of settling the terms of a divorce, and it is fair to say that couples who go through divorce mediation experience fewer conflicts and less intense conflict. Mediation reduces the level of overall conflict between parties – that is one of the many benefits of using this tool. AMS Mediation offers trusted mediation services for those going through divorce or dealing with issues after their divorce is final.
Resolving Issues After Your Divorce is Final
In spite of the fact that couples who go through mediated divorce have much more positive experiences than those who go through the courts, there are still times when issues come up after the divorce is final. It may be tempting to assume this means one of the members of the divorced couple must have done something wrong or illegal, but the reasons are often much simpler and much less controversial. Even couples whose marriages end amicably and who remain friends after their marriage ends can discover that something that should have been covered during the divorce process was not covered. For example, the reason could be a matter of finances or a change of professional position that requires an amendment to a child custody agreement.
If the issue is a simple one, it is likely that fixing it will also be simple. Even if the issue that has been discovered is more complicated or involves conflict or intense disagreement, AMS Mediation is ready to provide the kind of expertise in mediation that has given us such a solid reputation in Minnesota. Our team can help you resolve the issue you face without having to go to court.
Post-Degree Mediator in MN
Regardless of what issue comes up for your family after your divorce, you can expect a post-decree mediator you work with to resolve the issues to have the kind of expertise and experience that we bring to the table. It is normal for issues to come up after your divorce is final. In fact, you should expect this. Routine life changes prompt the need to change your divorce agreement. Child custody and child support issues are some of the most common issues that need to be changed after a divorce is final. Changes in one parent's job could prompt the need to address parenting time. Spousal maintenance, which may or may not affect children, is another common issue that can be addressed as well. None of these issues are too complex for post-decree mediation. Call us at 952.252.1492 to get started.