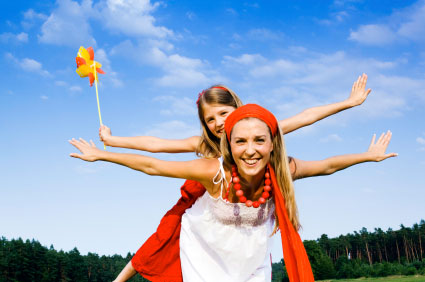 Some of the most rewarding work that a professional mediator does involves the care and nurturing of children. The job of a parent doesn't end after divorce. Learning to co-parent a child with a former marriage partner can be challenging if post divorce child issues are not dealt with properly. Parents often find themselves in a precarious situation when circumstances arise that effect a child's safety or emotional wellbeing. AMS Mediation provides excellent parenting guidance and support services that put the focus on the child. Parenting services include mediation, consulting, coaching and more solutions for parenting after divorce.
Managing Parenting Problems After Marriage Ends
Fortunately, parenting after divorce can be an incredibly rewarding experience. Navigating through, over or around some of the biggest hurdles often requires a learned skillset. Children whose parents went through a high conflict divorce may have feelings of resentment or blame themselves for the breakup. These are just a couple of the many parenting problems that have to be managed after the marriage or relationship ends.
Change in Parenting Plan Agreement
Interference From Other Parent's New Spouse
One Parent Moving Out of Area
Disrespectful Language About Other Parent
Children Emotionally Traumatized By High-Conflict Divorce
Alterations to Holiday or Vacation Schedule
Significant Change in Financial Situation
Managing Parenting Problems Respectfully
Setting Respectful Boundaries
Managing Unresolved Negative Emotions
Improving Child Parent Relationship Post Divorce
Resolving post-divorce children's issues can be overwhelming for parents who themselves are trying to cope with life altering changes. A parent who is learning to be a single parent and primary caregiver with increased responsibilities or who is learning to live apart from their child for the first time, may need assistance with improving child-parent relationship after dissolving a marriage. Parents can find the help they need during this time at AMS Mediation.
Parenting Services at AMS Mediation
Parenting Consultant
Parenting Time Expeditor
Parenting Coach
Parenting Mediation
Parenting Education
Professional Parenting Support Specialist
If you find yourself struggling with child issues that come up after your marriage partnership or relationship ends, AMS Mediation has professional parenting services that can help. As a parenting specialist, Amber Serwat and partners offer several specialized parenting support services including parenting mediation, parent education, parent consulting, as a parenting coach or parenting time expeditor to resolve post-divorce child issues.
Contact AMS Mediation to participate in meaningful Professional Parenting Support Services for parents following a divorce at: (952) 252-1492.