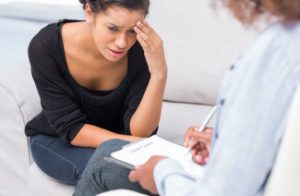 The stress of a divorce often forces parents into a here-and-now state of mind; it is a life experience that can cause the feeling of compressed time, high stress, and no-time-to-rest.  As a consequence, parents who go through divorce can end up not having the clarity of mind to think beyond the moment when the ink on the divorce papers dries.  The team at AMS Mediation can be there for your family even after your divorce is final. We offer post-divorce parent coaching to help parents navigate the time after a divorce. Post-divorce parent Coaching is one of our specialties, and we have found that many parents benefit from this service once their divorces are finalized.
Learn to Co-Parent Effectively after Divorce
AMS Mediation's parent coaching service can help you slow down time.  When issues remain unresolved or when you and your former spouse find yourselves in the midst of disagreements about how to raise your children after divorce, our expertise in parent coaching can help you feel calmer and clearer about the available paths forward.
Post-divorce parent coaching can be provided as a service to you alone as a way of helping you work better with your former spouse.  It can also be offered to both you and your former spouse together, so that you can build on your ability to work together.  Some parents, when addressing issues pertaining to their children, find that divorce allows them to tap into a cooperative spirit that might not have been present while they were married. Our post-divorce parenting coaching can offer you support, can give you tips on clear and effective communication and can ensure that you and your ex-spouse are making decisions that are within the bounds of your legal parenting agreement.
Post-Divorce Parenting Coaching Services
Each divorce is different and each person's experience after divorce is unique. Our team at AMS Mediation understands this and works to meet you and your ex-spouse exactly where you are. We also understand that every divorced couple has unique dynamics that affect how they communicate after a divorce.  The fact is that the majority of divorced parents love their children to the moon and back. We work to help parents learn how to use that love as the foundation for co-parenting after divorce. Most problems between post-divorce parents have simple solutions, but those solutions can be difficult for many divorced couples to see.  Post-divorce parent coaching provides a new perspective that helps parents consider new solutions to the issues affecting their children.
If you would like to set up a time to discuss your post-divorce parent coaching questions, call AMS Mediation at 952.252.1492 to schedule a free consultation.