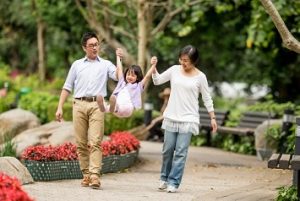 As the country slowly starts to shift back toward reopening and a new sense of normalcy, the reality is that our lives have been changed by the COVID-19 pandemic. Financial strain, job changes, kids and virtual school are just some of the life changes we have seen in the last 12-15 months. If you and your spouse have spent this time deciding that you are ready to divorce and move on with your lives separately, you may be wondering how to navigate divorce in 2021. The team at AMS Mediation can help you find a path forward that will work for you and your family.
Planning For The Divorce Process
Preparing for divorce during this unusual time does not have to be overwhelming. When you partner with a mediation office like AMS Mediation, you can rest assured that you will understand the steps to take and have the support and guidance you need. The first thing to think about is how you want to manage your divorce. You generally have two options: mediation and litigation. It is important to note that even the Minnesota courts are encouraging all couples to start with mediation. It is less expensive and less time consuming and the courts are simply overloaded with cases right now.
Once you decide whether you want to proceed using mediation or litigation, you need to hire the services that you need. You should look for a mediator and/or lawyer who you connect with and can communicate with openly and freely. You should feel free to "shop around" so to speak to make sure that you find the right match. It is really important to the process that you and your spouse are comfortable with the person you work with. One other thing that you can do to prepare for the process is to get your financial documents organized and think about prioritizing items that you would like to keep when you divide your property.
Partner With An Experienced Divorce Mediator
Amber Serwat is an experienced divorce mediator who also has been through a divorce herself so she brings compassion and perspective that can be helpful to couples. Amber understands how difficult a divorce can be and can help you every step of the way. Right now, if you prefer, you can also complete the entire process virtually to minimize contact with others during the pandemic. If you would like more information about the divorce process, we would love to help. Call us at 952-252-1492 to schedule a time for a free consultation.