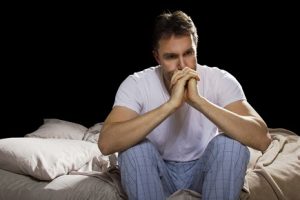 If you have decided that you want to use divorce mediation to settle the terms of your divorce, one of your next decisions will be who to partner with as your mediator. There are many experienced mediators in the Minnesota area, in large part because the family court system recommends that all couples try mediation before litigation. The team at AMS Mediation stands out as one of the strongest mediation options in the area for several reasons. Amber Serwat is a Qualified Neutral Divorce Mediator, Parenting Services, & ENE Dispute Resolution Counselor with nearly two decades of experience as a mediator and leader in the firm. Amber has been through a difficult divorce herself and has dedicated her career to helping families navigate the difficult process of divorce with less stress and more control over the situation.
Experienced Divorce Mediation Firm In The Burnsville Area
In addition to Amber, the AMS Mediation team includes Matthew Putz, Ed.D., M.Div. and Bridget Leschinsky. Matt is trained in both facilitative and transformative mediation and is a qualified facilitative and evaluative neutral under Rule 114 of the Minnesota Rules of General Practice. He has experience in pastoral ministry and expertise in conflict management and resolution. Bridget is a qualified neutral under Rule 114 of the Minnesota Rules of General Practice, CDC Certified Divorce Coach® and CDC Divorce Transition and Recovery Coach®. Together, these three professional mediators offer experience, compassion, kindness, understanding, guidance and knowledge of Minnesota law.
You can settle your divorce without ever having to step into a courtroom. When you partner with the professionals at AMS Mediation, we can help you negotiate a fair and equitable division of your property, a plan for child custody and determination of whether or not you need to consider spousal maintenance or child support. Our mediators will work hard to understand your unique family situation and help you navigate each mediation session so that the conflict remains low, and productivity is high. Mediation is far less expensive than a court battle, so you can also conserve financial resources when you partner with our team.
Why Choose AMS Mediation?
Mediation makes sense for so many reasons and the staff at AMS Mediation can guide you through the process. Experience and training make our team uniquely positioned to help you through this difficult time. For more information about our divorce mediation services, give us a call at 952-252-1492 or email gabe@amsmediationplus.com.