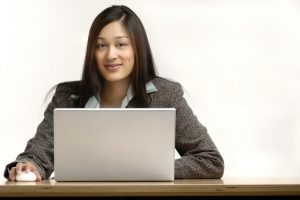 While no one wished for the COVID-19 pandemic to descend on our country and the world, it has. For now, we should all follow health guidelines and practice social distancing when possible and wear face coverings to protect ourselves and others from the spread of the disease. These changes have disrupted nearly every aspect of our lives, and many local businesses have been forced to adapt to meet the moment. AMS Mediation has moved many of our services from in person to online, in order to ensure the safety of our staff and our clients. We now offer remote divorce Alternative Dispute Resolution Services (ADR) that can be completed without in-person meetings. This allows you and your family to move forward with important decisions without compromising your safety.
Resolve your Dispute Virtually
Currently, AMS Mediation offers the following Alternative Dispute Resolution services virtually during this unpresented time:
Mediation services: We now offer our trusted mediation services online. If you are navigating a divorce, you can settle all of the important aspects of your divorce including fairly dividing your property and developing a child custody agreement and a spousal maintenance plan. We can complete mediation sessions online via a free virtual platform so that you can make these important decisions without having to attend in-person meetings. In addition, our team can help you file for divorce virtually as well.
Parenting consulting services: Co-parenting issues continue to be a problem for many families long after a divorce is final. A parenting consultant can interpret, clarify and even oversee compliance of a Court order. During COVID-19, AMS Mediation is completing parenting consulting services online and/or by phone. You can now schedule a free 15-minute zoom call if you would like to discuss our parenting consulting services.
Parenting time expeditor services: A parenting time expeditor can provide legally binding decisions about parenting time disputes for couples who cannot resolve this on their own. A Parenting time expeditor (PTE) can keep you out of court, which saves you both time and money.
Other ADR services: Our team is committed to our clients and helping them through this difficult time. If you cannot resolve an issue, please contact AMS Mediation and ask for help. We will likely be able to offer you a virtual option that will be cost effective and safe.
During this time of uncertainty, AMS Mediation has stepped up to meet the unique needs of our community. For more information about our remote ADR services, call us today at 952-252-1492.