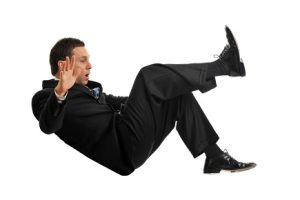 Divorce brings out all different kinds of emotions – anger, sadness, grief, frustration, hopelessness, anxiety, just to name a few. Being able to navigate the challenging divorce process while feeling these emotions can seem almost impossible. A divorce coach can help you balance the decisions and the logistics of divorce with the intense emotions that you are feeling and provide you with the support you need during this time.
Do I Need A Divorce Coach?
The primary role of a divorce coach is to help you navigate the divorce process and cope with the loss that you are feeling. Your divorce coach will tailor his/her approach to your specific and unique needs. Some of the most common issues that a divorce coach can focus on include:
● Strategies for negotiating your divorce settlement
● How to protect your kids from the conflict between you and your ex
● Understanding the loss that you are feeling, including the cycle of grief
● Communication strategies for working with your ex during mediation and beyond
● Setting appropriate boundaries with your ex
● Explaining the steps of the divorce process
● Developing your priorities for issues like dividing your joint property, parenting plans, custody and spousal support.
● Setting long term and short-term goals
● Understanding your options as you go through the process
● Allowing you the time and opportunity to talk through your feelings and emotions during the divorce process
Finding Support You Need During The Divorce Process
Your divorce coach only works with you – and only provides support to you. While your mediator is tasked with working with both you and your ex to find ways to compromise in order to settle the terms of your divorce, a divorce coach's focus is you. This can be extremely helpful for many individuals who are navigating this process for the first time.
Amber Serwat and the team at AMS Mediation have both personal and professional experience with divorce. She can provide you the support you need to get through the divorce process in a healthier way. As your divorce coach, Amber will key into your needs, your goals and the challenges you face so that she can provide you with resources, guidance and support that will help meet you where you are.
Amber, will make sure that you understand the process, what will happen when and help you put your best self forward in the process to achieve the most positive outcome. She understands that this is not how you envisioned your marriage ending, and she will honor, respect and help you process those important emotions. For more information about the divorce coaching services at AMS Mediation, call 952-252-1492 to schedule a free consultation.