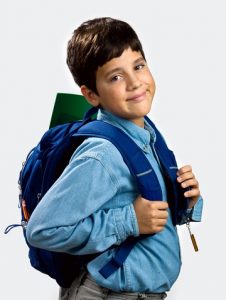 Many people assume that working with a lawyer to navigate a divorce is a necessary path forward. The assumption is that a lawyer will fight for your rights and help you "win" a settlement that will be in your best interest long-term. This win/lose outcome is one of the most problematic aspects of settling your divorce with the courts. Litigation is adversarial and pits you and your ex against each other. This is difficult during the divorce but also has its drawbacks when it comes to the aftermath as well. Particularly if you share children, finding common ground is much more important than winning a single battle. Mediation offers you a safe and effective way to resolve the important aspects of your divorce without a win/lose solution.
Divorce Mediation Or Divorce Litigation?
It is surprising for some to learn that you do not have to hire a lawyer to represent you during a divorce. If you choose to settle your divorce via mediation, you can negotiate yourself, with more control of the outcome as well as your time and financial commitment. Your mediator serves as a neutral third party and helps facilitate a positive and productive discussion about issues like division of property and parenting time. Instead of a win or lose situation, the goal of mediation is actually to put your children first and find solutions that are workable and make sense for your family. You know your family dynamic best and mediation allows you to shape the decisions for your future.
Benefits of Mediated Divorce
The Minnesota courts actually encourage couples to try mediation before going to court. If mediation is unsuccessful, you can always escalate your case to litigation and hire attorneys. Mediation is generally approximately 80% successful and costs anywhere from 20-50% less than litigation, so it is a worthwhile option to consider. If needed, you can hire a lawyer to work with you during mediation. In addition, a lawyer can help you file the final paperwork with the court system, once the process is complete.
Minnesota Divorce Mediation Services
AMS Mediation is a trusted Minnesota divorce mediation firm that can help you navigate the terms of your divorce without having to hire a lawyer. We focus on helping you achieve a fair, balanced and workable solution for your family. For more information or to schedule a time for a free consultation, call Amber Serwat at 952-252-1492.