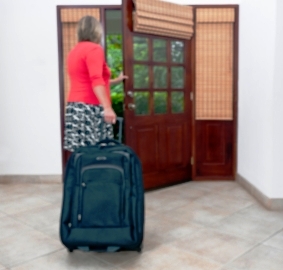 The purpose of spousal support is to provide financial assistance to the lower earning individual in a divorce in order to allow him/her to maintain a standard of living that they have become accustom too during the relationship they had while they were married. In Minnesota, there are three types of spousal support – temporary, short term and long term.
Generally the following factors are taken into account when it comes to the determination of spousal support from one spouse to another:
Financial resources available to each spouse
Earning ability for both spouses
Estimate for how long it will take for the spouse receiving support to get a job or complete necessary education to pursue a career
Standard of living of the couple while they were married
Length of the marriage
Physical and mental state of each spouses
If you have decided to divorce and are determining the best path forward to settle the important issues, AMS Mediation can help. We offer high quality, affordable divorce mediation services for those in the Burnsville, MN area. We can help you and your divorcing spouse settle issues such as determining the need for spousal support as well as other issues like child custody and division of property.  Divorce mediation allows you to find solutions to these complex issues without a lengthy and costly court battle where you are forced to leave the decision in the hands of a judge who does not know what is best for you and your family.
Divorce Mediation to Determine Spousal Support Payments
Amber Serwat of AMS Mediation takes a client-centered approach to divorce mediation and helps couples compromise to achieve outcomes that are fair, equitable and productive. Amber has many years of professional mediation experience and has been through a divorce with high conflict herself.
Spousal support negotiations can be difficult, but the process of mediation can actually facilitate a solution that is individualized, makes sense for your unique situation and can be implemented quickly. Amber understands Minnesota law and can also ensure that all necessary legal paperwork is completed and submitted so that your spousal support agreement is accepted by the courts.
If you are contemplating divorce, consider divorce mediation as a tool to settle the terms of your divorce. It is less expensive, takes less time and empowers you to come up with workable solutions that will put your family's need first. For more information about spousal support services, call AMS Mediation at 952-252-1492 for a free consultation.