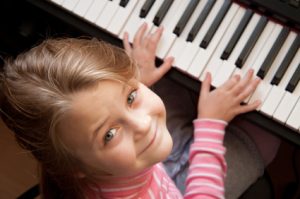 If you recently divorced, you may feel a sense of dread and doom about the upcoming holiday season. You have likely already realized that even though your divorce may be final, there are many things that continue to come up, especially if you share children. Here are some tips for getting your divided family through your first holiday season after divorce (or any holiday season after divorce):
1. Make plans: It will be important to stay busy during the holiday season. You can make plans that include your kids, your extended family, friends or even co-workers. Try to avoid extended periods of time when you are alone and see this first holiday season as an opportunity to make some new traditions rather than focusing on the traditions that are lost.
2. Put your kids first: Keep in mind that this is the first holiday season for your kids after your divorce as well so make sure that you continue to put them first when it comes to holiday planning. Ask them what they want to do when they are with you and try to make positive memories even if they are not exactly what you envisioned.
3. Be flexible: The schedule for your holiday season is going to be very different, no matter what, so be sure to be as flexible as you can, especially as it relates to your kids. Your kids will want to spend time with both you and your ex, so if you can be flexible about the timing, it will help them heal and move forward.
4. Take care of yourself: Practice self-care during this time of transition. This looks different for different people but may mean exercise, quiet time, time with friends, bubble baths, massages, or just watching your favorite movie or TV show. Carve out time for yourself so that you can fill your cup!
5. Get support: You do not need to go through this alone. Find support where you can, with friends and loved ones, but also with professionals that can provide help. Working with a mediation firm can help you resolve conflicts even after your divorce is final, make changes to your child custody agreement. In addition, divorce mediation services can provide other parenting support as you navigate this process.
Post-Divorce Mediation Support Minnesota
AMS Mediation understands how difficult all of the "firsts" are after you are divorced. We can help provide you with a wide variety of post-divorce support services that can help you well after your divorce is final. For more information, give us a call at 952-252-1492.