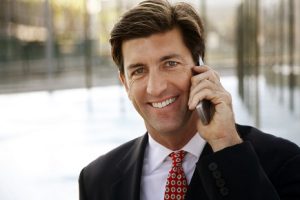 If you have decided to divorce using an alternative dispute resolution process like divorce mediation, you may have questions about the process, and specifically, the role of the mediator in the process. The most important thing to understand about the role of a mediator is that he/she will not make the decisions about your divorce settlement. Unlike a judge, a mediator guides you through the process, answers your questions and helps empower you and your ex to make important decisions like how to divide your property in a fair and equitable way, what your parenting plan (or custody agreement) should look like, whether you need to think about child support (or spousal maintenance). In addition, a divorce mediator can be helpful well after your divorce is final if you need to make a change to your custody agreement down the road.
The Role Of A Mediator
A mediator is a neutral third party trained and highly skilled and helping parties with different perspectives and goals find common ground and ways to solve problems. You can expect your mediator to help you and your spouse find resolution on all of the legal issues related to your divorce. Your mediator guides you through every step of the divorce process and serves as a resource for all aspects of the legal process. You will make the decisions about your settlement because you and your ex know what is best for your family. This collaboration may not easily happen without the help of a mediator. But a trained mediator can find a way to connect a couple who has a very high level of conflict.
Divorce Mediation Services
AMS Mediation provides high level, affordable and compassionate divorce mediation services to families all over the Minnesota area. Amber Serwat is a Qualified Neutral Divorce Mediator, Parenting Services, and an Early Neutral Evaluation Dispute Resolution Counselor. This level of training gives Amber the skills and experience needed to help navigate a complex divorce. No two divorces are the same and Amber is able to flex her skills to meet your unique needs. As your mediator, she will facilitate positive and productive discussion, lead mediation sessions and make sure that your goals are reached, and topics are covered in a timely manner. She also understands that divorce is difficult for all involved and brings her own personal experience to the table which will come across to clients as great care and compassion.
For more information about AMS Mediation and the role of a mediator in the mediation process, contact us at 952-252-1492.