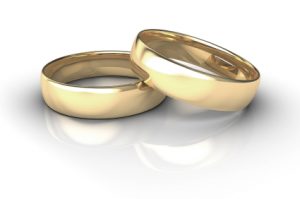 Whether you have been thinking about divorce for weeks, months or even years, moving forward with the divorce process can be jolting and unexpectedly stressful. Here are some important things to keep in mind before you begin the process:
1. It is normal to feel many emotions: Even if you are the one initiating the divorce, it is normal to feel sadness, anger, frustration, loss and anxiety. After all, divorce is one of the most stressful life events, so even if it is what you want, you should expect it to be difficult emotionally. You must deal with the loss of your marriage as well as the loss of other important relationships (in-laws, friends, etc.).
2. Divorce is the beginning of a new phase of your relationship: You may assume that once you are divorced, you can wipe your hands of the problems with your ex. For many, however, you must stay connected, for the sake of your children and learn to co-parent effectively.
3. Make plans to heal after your divorce is final: Signing the divorce papers may seem like the finish line, but the reality is that you will need some time to heal once that part of the process is complete. Give yourself that time to heal and you will be more healthy heading into future relationships.
4. Watch your kid's behavior: Your kids may not know how to talk about their feelings related to your divorce. It is always a good idea to speak privately with their teachers or daycare providers so that you can work together to ensure that your child has the support that they need, even when they are not with you. Depending on the age of the child, they may not be able to articulate their feelings, so you may also need to watch for changes in behavior to determine how they are adjusting.
5. Start new traditions: One of the most difficult parts of divorce is that all of your traditions need to be reconfigured. So, be proactive about this and make plans for holidays now, so that you are not facing the first set of annual traditions alone.
Reduce Conflict When You Settle Your Divorce
AMS Mediation has helped many couples navigate the divorce process by using mediation to settle the terms of a divorce. There are many benefits of using mediation – one important one is that you can lay a positive foundation for your family's future by reducing the overall conflict in your family rather than increasing it. For more information about our mediation services, call us at 952-252-1492.