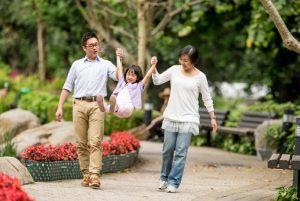 One of the biggest concerns we hear from divorcing parents is about the welfare of the children from the marriage. Your children did not have anything to do with why you and your partner decided to part ways, but many kids end up feeling at fault and struggle for many years after a divorce. There are ways to protect your children during and after divorce that can allow them to grow and move forward in a healthy way. AMS Mediation specializes in parenting support services during divorce and can help you with this process. Below are some tips for laying the groundwork for effective parenting during your divorce:
1. Do not talk negatively about your former spouse to your children and do not talk negatively about your spouse to other adults in front of your children. This may be extremely difficult, especially if tensions are high, but there is no benefit to your child hearing you saying bad things about their other parent, even if those things are true. Try to find other outlets for your frustration.
2. Talk to your kids about the situation and how they are feeling. It is important for your kids not to feel in the dark about what is going on and the changes that are coming. This can create unnecessary anxiety. Be honest with them about the process and what you expect to happen next (relocation, new school, etc.) so that they have time to process the changes and ask questions.
3. Include your children in any decisions that you can: Depending on the age of your children, allowing them to be a part of any decisions that are appropriate can go a long way in helping them adjust. They might have preferences on parenting time, which extracurricular activities to participate in, and if they are getting a new room, let them choose how to decorate! This can demonstrate that change is not always bad.
4. Be consistent when you can. Try to keep your children's lives as consistent as possible. If you can keep a routine, they will likely feel less upset. This can mean the same bedtime, mealtimes, and any other daily routines you have established.
5. Find ways to compromise. Divorce is difficult for the kids and the adults. Making a decision to compromise when you can and find common ground can show your kids that your lives will be OK again. Mediation is ideal for solving issues during and after divorce without having to go through the court system, which usually increases the overall conflict. AMS Mediation offers a wide variety of mediation services and parenting support services to help you navigate this time. Call us at 952-252-1422 for more information.