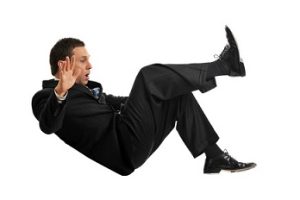 If you are in conflict with a family member, former spouse or someone else and are considering going through the court system to find resolution, you may want to learn more about alternative dispute resolution services. Instead of having to hire attorneys and pay them by the hour, you can work with a trained mediator and never set foot in the courtroom. In addition, if you opt for virtual alternative dispute resolution services, you will not even need to be in the same room as the opposing party.
When the COVID-19 pandemic took hold, the team at AMS Mediation shifted our practice from offering only in person mediation and alternative dispute resolution services to offering our sessions virtually. What we found was that these virtual sessions were equally effective and may even be more desirable for many of our clients because it means that you do not have to coordinate schedules, make a commute or be in the same space as the person who you are resolving conflict with.
AMS Mediation can help you resolve many different types of issues using virtual alternative dispute resolution services including:
● Equitably dividing your property during divorce
● Creating a child custody agreement or parenting plan that puts the needs of your kids first
● Negotiating spousal maintenance or child support
● Amending a divorce agreement or parenting plan after the divorce is final
● Discussing and settling other financial disputes as part of the divorce or post-divorce process
● Discussing different opinions about joint parenting decisions like extracurricular activities, medical or education issues.
● Coming up with a plan for how to navigate blended families.
Benefits of Virtual Mediation Sessions
There are many benefits of completing the mediation process and/or alternative dispute resolution virtually. Virtual mediation services are flexible, convenient, affordable and extremely effective at finding long term resolution. You can save yourself time, money and stress by making these decisions with your ex without even having to see them in person. All you need is a computer, mobile device and an internet connection. We use the zoom app, which can be easily downloaded on your phone or tablet.
Minnesota Alternative Dispute Resolution Services
AMS Mediation is based in Burnsville, MN but can serve families with our virtual services all over the state and even beyond. For more information or to speak with a member of our staff, give us a call at 952-252-1492 to schedule a time for a free consultation.