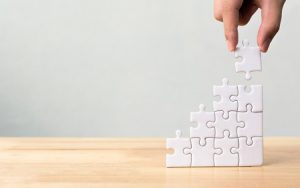 For now, we are all trying to limit or reduce our risk of exposure to COVID-19. AMS Mediation has translated all consultations and services to a virtual platform. We are still offering the same support and assistance, but because of concerns about safety, we are not currently offering these services in person. We have found that our services have remained extremely effective, meeting the unique needs of our clients during this difficult and uncertain time. Our virtual divorce coaching services are ideally suited for an online forum.
We offer virtual divorce coaching over the phone or via video conferencing, depending on your preference. Many clients really like being able to participate in these meetings from the comfort of their own home, at a time that is convenient for them. There is no commute, no traffic and no parking to concern yourself with. Just fire up your device and connect with a member of our team of professionals. Divorce is extremely difficult, taxing and emotional. Our divorce coaching support offers you support for navigating the divorce process. This means different things for different clients, but some of the most common services we offer are:
● Helping you understand that divorce is a loss in your life, and you may experience grief over this loss. We can explain the cycle of grief.
● How to manage your emotions during the divorce proceedings.
● Work with you to develop strategies for negotiating your divorce settlement (including dividing your property and deciding on a parenting plan).
● Develop strategies for protecting your kids from the conflict between you and your spouse.
● Setting up healthy boundaries with your ex.
● Developing strategies for effective co-parenting after your divorce is final.
● Preparing for the divorce process, whether that is mediation, litigation, a custody evaluation and/or an Early Neutral Evaluation.
Experienced Virtual Divorce Coaching in Minnesota
The primary focus on a divorce coach is to provide you with support, resources and information as you navigate the divorce process. You work 1:1 with a divorce coach. You can be completely open and honest about your concerns, your vulnerability, and your priorities. Divorce coaching can help you take those first difficult steps forward so that you can move forward with your life in the healthiest way possible. AMS Mediation is here for you. For more information about our virtual divorce coaching services, call us at 952-252-1492 or email gayle@amsmediationplus.com. We can quickly get you scheduled for a free online consultation to see if our services will meet your needs.