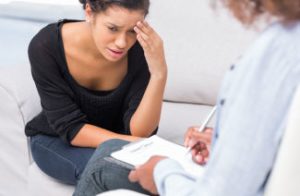 While there is no way to totally eliminate the possibility for conflict during the divorce process, it can be minimized with some work, preparation and a positive framework about the process. AMS Mediation specializes in a variety of divorce mediation services that can lessen the amount of conflict between you and your ex and help you navigate the divorce process with less stress and financial burden. Here are some of the ways mediation can minimize conflict during divorce:
1. Collaborative process: The traditional court process by definition is high in conflict. You are on opposite sides of the courtroom, fighting for what you want, with attorneys making the best possible case for you to "win". In contrast, mediation is a collaborative process. You and your ex sit down together as equals and discuss the issues that need to be resolved in your divorce (division of property, child custody, etc.) and your mediator will help you have a positive and productive conversation. You are encouraged to compromise, reduce conflict and this lays a positive foundation for future communication.
2. More control over outcome: When you leave the decisions about your divorce in the hands of a judge, you are not able to make the decisions yourself. It is impossible for a judge to have all of the information necessary to make this decision, so there are always going to be potential problems. However, when you engage in a mediated divorce, you and your ex are the ones that are controlling the process and the decisions, which reduces the overall stress of the situation.
3. Faster process: A court battle can go for many months as you wait on schedules to align with your attorneys and the court. As time passes, conflict only builds. Mediation is designed to take less time and cost less than litigation, which can dramatically reduce the conflict between you and your ex.
Will Divorce Mediation Work For Me?
If you are looking to complete the divorce process with less conflict, less stress (emotional and financial), you may want to consider divorce mediation. Through mediation, you can settle all of the important aspects of your divorce and will likely find yourself more pleased with the outcome than if you leave these decisions in the hands of a judge. If you would like more information about the process or would like a free consultation to ask questions and determine if AMS Mediation is a good fit for your situation, give us a call at 952-252-1492.