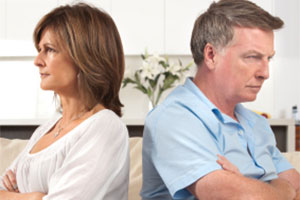 Our staff gets many different kinds of questions about the divorce mediation process, so we have included some information below that provides you with answers to some of the most common questions we receive. AMS Mediation specializes in helping Minnesota families navigate the divorce process while conserving financial resources and encouraging cooperation. Here are 5 facts about mediation that can help you determine if it is a process that might work for you.
1. You can complete the divorce process in 3-4 months with mediation: Litigation or getting a divorce through the traditional court system can take between 6-18 months to complete. Mediation, on the other hand, can be completed in a matter of a few months. When you work with the team at AMS Mediation, you will be able to settle all aspects of your divorce in this timeframe including division of joint property, parenting/custody agreements, and spousal or child support decisions.
2. Mediation costs less than litigation: In addition to taking less time, mediation is also far less expensive than litigation. Instead of paying hourly rates to 2 lawyers, you split the fees to your mediator and pay for filing fees and legal drafting. When you partner with AMS mediation, you will spend approximately $4000 total on the process. Litigation will cost three times as much (or more), usually around $15,000.
3. Mediation sessions can be completed virtually: Mediation gives you many options to be flexible during the process. For example, AMS Mediation offers all sessions virtually for those who prefer to be able to complete the process from the comfort of your own home.
4. Mediation is effective even for complex cases: Mediation very often lowers the temperature of the conflict between two parties, and a strong mediator can help them find common ground. When you are committed to the process, open and honest, the process can work very well.
5. You do not need to hire an attorney: If you choose mediation to settle your divorce, you are not required to hire a lawyer. You can (if you choose) but you, your ex and your mediator can be the only participants in the process.
Choosing A Divorce Mediator In Minnesota
For more information about divorce mediation or to talk to a member of our team, give us a call at 952-252-1492. We are happy to set up a time for a free consultation to determine if our firm is a good match for you!