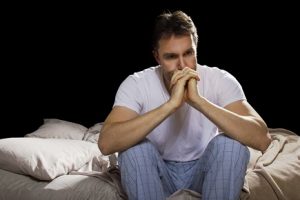 Alternative Dispute Resolution (ADR) is a term that you may hear repeatedly if you are considering moving forward with a divorce. ADR is a broad category of tools that can be used to resolve a dispute, instead of a court battle, or litigation. Types of alternative dispute resolution include mediation, neutral evaluation and arbitration. All have very high success rates and offer many benefits for both parties as well as the court system. AMS Mediation specializes in a variety of professional alternative dispute resolution services for divorce, custody and co-parenting.
Types of Alternative Dispute Resolution Services
Our staff offers a wide variety of alternative dispute services for our clients in the Minnesota area including:
Divorce Mediation: Settle the terms of your divorce with the support of a neutral third-party mediator.
Custody Mediation: Determine how to address child support, custody, parenting time and other co-parenting issues for couples who are not married.
Post-decree Mediation: Resolve issues that come up after a court order is in place.
Early Neutral Evaluations (Social and Financial): An early neutral evaluation can give you a preview of how your custody case may play out in the court and potentially encourage an early settlement.
Custody Evaluations: A custody evaluator can evaluate your situation and make recommendations about custody and parenting time before you head to court.
Benefits of Alternative Dispute Resolution Services in MN
There are many important benefits of deciding to move forward with an alternative dispute service rather than litigation to settle the important issues related to divorce and/or custody. First, ADR services are much less expensive than litigation, which can dramatically reduce the stress on both parties. You can expect to save thousands of dollars in legal fees. In addition, ADR services take much less time than a court battle, so you can move forward with your life more quickly. Finally, alternative dispute resolution services like mediation empower you to own the decisions made about your situation. When you have a hand in making the decision the outcomes are much more likely to be positive.
The state of Minnesota now requires that couples that have decided to divorce make an attempt to settle the terms of their divorce using an alternative dispute resolution tool before navigating the court system. If you have questions about our services or would like to speak to a member of our team, call us at 952-252-1492 or email gayle@amsmediationplus.com.