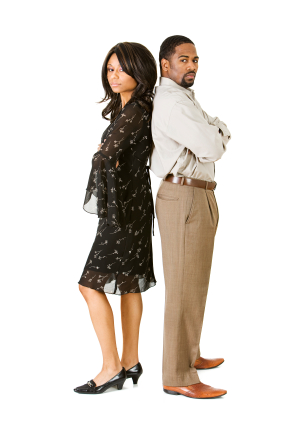 Married couples who have decided to divorce no longer have only the options of divorcing through the court system or having to hire expensive attorneys who often have their own bottom line in mind when they fight for their clients. Divorce mediation, which also includes custody mediation for couples with children, is a much more frequently chosen option than ever before. Many couples choose mediation over litigation because it is less expensive, takes less time and actually reduces overall conflict rather than increasing it. Amber Serwat of AMS Mediation specializes in divorce mediation in Dakota County and offers this summary of what to expect with mediation.
Understanding the Mediation Process
Divorce mediation is less expensive than court-based divorce. In most divorce mediation cases, one mediator works with the divorcing couple. Most mediators charge far less per hour than attorneys, which helps keep costs down. Your divorce mediator will also facilitate the process of dividing assets and debt with a problem-solving perspective, which creates the potential of reaching an agreement in a significantly shorter amount of time.
Your divorce mediator will approach your divorce process by helping you and your divorcing partner find common ground. Good mediators understand the power that identifying common ground between people who have decided to divorce has. Mediators do not ignore areas that remain in dispute, but identify areas of agreement, such as the well-being of your children and can open up pathways of communication that speed up the process of resolving differences.
Your divorce mediator will present you with options. In some circumstances, one spouse finds it difficult or impossible to engage in the mediation process. Many divorce mediators, including AMS Mediation, also offers Divorce Coaching services. A divorce coach works with only one member of a couple and provides guidance on how to approach the divorce process.
A good divorce mediator works to understand all perspectives affecting the divorcing couple. Divorce mediators do not express bias in favor of one spouse or the other. The only bias of a divorce mediator is in favor of finding the best possible solutions to the areas of dispute that are present in your relationship.
Divorce mediators prioritize the welfare of your children. Your mediator will help keep your children a priority throughout the entire process.
When you work with AMS Mediation, you can also expect caring, competence, professionalism, and knowledge of the laws pertaining to divorce in Minnesota. If you have questions or would like to schedule time with us, call us at 952.252.1492.