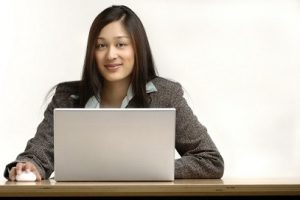 As a trained mediation service, one of the most common questions we get from potential clients is whether divorce mediation will work for their unique and specific set of circumstances. In our opinion, divorce mediation can work for virtually any couple that is ready to move forward with the divorce process. Here are a few of the many reasons to consider mediation rather than litigation for your divorce:
1. Flexibility: This last year has been one of the most stressful in our lifetime. Now that life is finally returning to normal, the courts are finding themselves backed up with all kinds of cases, including divorce. Minnesota courts are now encouraging couples to try mediation before litigation. Divorce mediation gives you the flexibility to make decisions that are in the best interest of your unique family situation, rather than leaving these important decisions in the hands of a judge.
2. Less expensive: You can expect to pay a fraction of the cost when you and your spouse settle your divorce via mediation rather than paying for lawyers to battle it out in court. Divorce can be extremely expensive and stressful, so this savings can help your family move forward in a financially healthy way.
3. Reduce conflict: A court battle puts you and your spouse against each other in a win/lose situation. Mediation takes a much different approach. Instead of trying to fight to "win" the case, the mediation process encourages you and your ex to work together to achieve your goals. In most cases this yields much more positive results for both parties as well as any children from the marriage.
4. Set a positive example for your kids: Divorce is difficult for all involved, especially your children. Your daily lives will change with a divorce and depending on the age of your children it will be important to set a positive and reassuring tone for them. Showing them that you can work together to solve the issues surrounding divorce, potentially with input from them, can go a long way in setting a positive example for them.
5. Move forward more quickly: Divorce mediation does not require you to wait on lawyers and/or the court to schedule hearings. Mediation sessions can be scheduled right away at your convenience. The process is much faster than litigation as well. You can expect that mediation will take 3-4 two hour sessions to settle the terms of your divorce.
If you have questions about your specific case or wonder if mediation will work for you, give AMS Mediation a call at 952-252-1492.