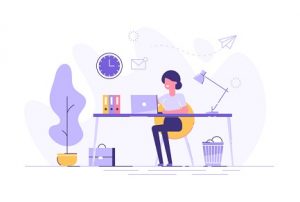 Zoom meetings have been a lifesaver during the COVID-19 pandemic, giving us the ability to connect with friends and family and attend work meetings from home. Zoom allows for virtual one on one chat sessions, and/or virtual group meetings depending on the needs of the user. Zoom has quickly become a popular platform because of its ease of use and ability to move things forward at work in your personal life without in person contact. Zoom has allowed us to continue with many aspects of our daily lives – and complete tasks that have been potentially unsafe to do in person. Zoom can be downloaded on your phone or computer and is a free application.
Virtual Divorce Mediation Sessions Via Zoom
AMS Mediation has transitioned our divorce mediation services to zoom meetings to meet the needs of our clients during this difficult and uncertain time. Deciding that it is time to move forward with your divorce is difficult in normal times, but the COVID-19 pandemic has added a level of complexity to this decision that may make it feel like moving forward is impossible. Our team understands this dilemma and has worked hard to create a platform where you and your ex can make the important decisions related to your divorce virtually. Our mediators can lead you through zoom meeting divorce mediation sessions that focus on issues such as how to fairly divide your property, assets and debts, how to create a parenting plan (or custody agreement) that works for your entire family, and to consider whether child support or spousal support is warranted in your case.
Benefits of Zoom Mediation Sessions
In the past, mediation sessions have been held in person over the course of a few months. Now, these sessions can be scheduled virtually at times convenient for you. We have found that this flexibility offers a way to move forward quickly and at your own pace. This flexibility keeps our clients comfortable and facilitates positive and productive discussion. Mediation sessions are confidential keeping you from having to proceed through the court system. Virtual mediation remains cost effective and less stressful as well.
There is no reason to put your divorce on hold. If you are ready to move forward, our team can help you take the next step, even during these uncertain times. We remain open and working full time to assist and support our clients. For more information about our zoom mediation sessions, call us at 952-252-1492 and we can set up a free 1-hour virtual consultation.